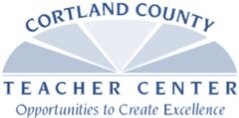 Upcoming Writing Workshop:
Sarah Whalen, Middle-School ELA Teacher, Trumansburg; David Franke, SUNY Cortland, Professional Writing Program
Call Dr. David Franke at 607-753-5945 for more information. Space is limited to 12. 
This workshop is being held on Saturday, December 9th from 9am to 1pm on the SUNY Cortland Campus in Old Main Room 209A.